Say goodbye to nighttime disturbances with our expert flying squirrel control services, ensuring your peace of mind.
PEST CONTROL
Say Goodbye to Unwanted Guests: Expert Flying Squirrel Removal
When you think of flying squirrels, you might picture cute, furry creatures gliding from tree to tree. However, these nocturnal animals can pose a significant threat to your property and family when they decide to make your home their own. A flying squirrel infestation can result in extensive damage and potential health risks, making it essential to enlist the help of professional removal services.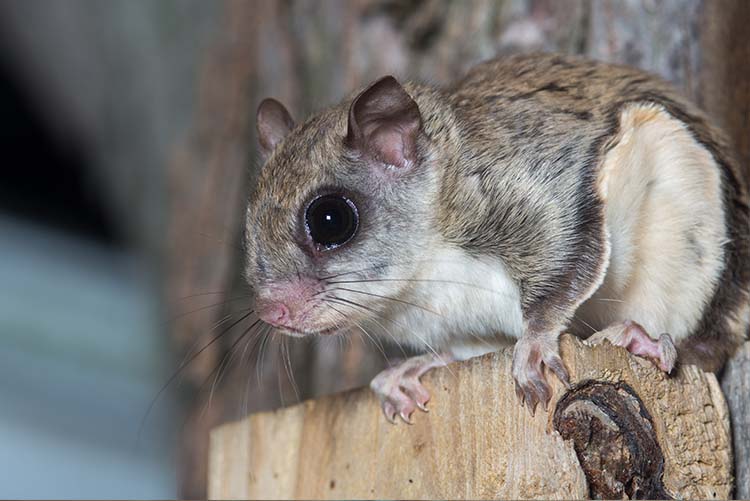 Experience the difference of professional flying squirrel removal.
At Holder's Pest Control & Wildlife Services, we are dedicated to providing efficient and effective flying squirrel removal solutions, ensuring the safety and integrity of your property. Our comprehensive approach covers everything from inspection to prevention, leaving you with peace of mind and a squirrel-free home.
Our flying squirrel removal process:
Inspection – Our skilled team conducts a thorough inspection of your property to identify signs of infestation and locate entry points used by flying squirrels.We assess the extent of the infestation and develop a customized removal plan tailored to your specific situation.
Removal -We employ humane trapping and exclusion techniques to safely and effectively remove flying squirrels from your home, ensuring the well-being of both the animals and your family.Our expert technicians are trained to handle even the most challenging infestations, so you can trust that your home is in good hands.
Damage Repair and Cleanup -Once the flying squirrels have been removed, our team addresses any damage they have caused to your property. We repair damaged areas, such as chewed wires or insulation, and sanitize and deodorize your home, restoring it to a safe and clean environment.
Prevention – To keep your home flying squirrel-free, we seal off all entry points and provide expert recommendations on how to maintain a secure property.Our preventative measures minimize the risk of future infestations, ensuring the long-term safety and integrity of your home.
When it comes to flying squirrel removal, you want the best in the business to protect your property and family. Holder's Pest Control & Wildlife Services is your trusted partner for expert flying squirrel removal, with our unmatched experience, eco-friendly approach, and commitment to customer satisfaction. With us, you can enjoy the peace of mind that comes with knowing your home is free from flying squirrels and the damage they cause.
FLYING SQUIRRELS: WHY HOLDER'S
Why Choose Holder's Pest Control & Wildlife Services
When dealing with flying squirrel infestations, it's essential to choose a reliable and experienced service provider. At Holder's Pest Control & Wildlife Services, we stand out from the competition with our exceptional flying squirrel removal solutions. Our team of trained and licensed professionals is dedicated to addressing your specific needs, using the latest techniques and eco-friendly approaches to deliver outstanding results. Experience the Holder's advantage and trust us to restore the safety and comfort of your home.
Discover the Holder's Advantage
Your home is your sanctuary, and when faced with a flying squirrel infestation, you want to trust the best in the business to handle the problem. Holder's Pest Control & Wildlife Services is your go-to solution for expert flying squirrel removal.
Experience and expertise – Our team has years of experience in the industry, with trained and licensed technicians who possess the knowledge and skills necessary to effectively handle flying squirrel infestations. We are committed to delivering the best results for our clients, ensuring that your home is restored to its original state.
Eco-friendly approach – At Holder's Pest Control & Wildlife Services, we prioritize the well-being of both animals and the environment by using humane and environmentally responsible solutions. Our removal methods ensure that flying squirrels are safely removed without causing harm, while also reducing our ecological impact.
Customer satisfaction – Your satisfaction is our top priority. We have received numerous positive testimonials from our satisfied clients and stand by our guarantees and warranties to ensure that you receive the best possible service. Trust Holder's to handle your flying squirrel problem with professionalism and care.
Affordable solutions: Holder's Pest Control & Wildlife Services offers competitively priced flying squirrel removal services without compromising on quality or effectiveness, ensuring you receive the best value for your investment.
Holder's Pest Control & Wildlife Services is your top choice for flying squirrel removal. Our expertise, humane solutions, and customer satisfaction focus provide a worry-free experience. Trust Holder's to restore your peace of mind and safeguard your home against future infestations.
Schedule an FREE Estimate
We guarantee our pest control services with free callbacks in between services and a 1-year warranty on our wildlife removal services.
FLYING SQUIRRELS: DISEASES & DANGERS
The Hidden Dangers and Damage Caused by Flying Squirrels.
Flying squirrels may seem like cute and harmless creatures, but when they invade your home, they can cause significant damage and pose a threat to your family's health. Understanding the risks associated with flying squirrel infestations is essential in taking the necessary steps to protect your property and loved ones.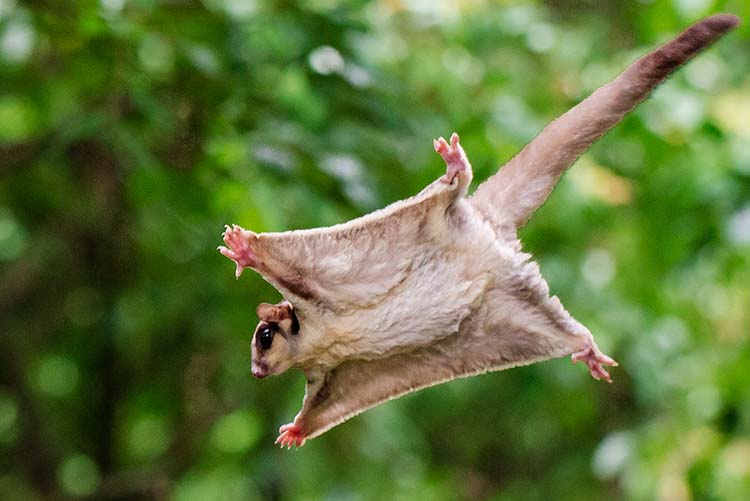 The dangers and damage caused by flying squirrels highlight the importance of timely and effective removal.
By addressing the issue early and working with a professional wildlife removal service, you can prevent further damage and protect your family's health. Trust Holder's Pest Control & Wildlife Services to provide the expert care and attention needed to resolve your flying squirrel infestation.v
Structural damage – Flying squirrels can cause extensive damage to your home by chewing through wood, wires, and insulation. This damage can be costly to repair and, in the case of chewed electrical wires, may lead to fire hazards and power outages. Additionally, when flying squirrels damage insulation, they can reduce your home's energy efficiency, resulting in increased utility bills.
Health risks – The presence of flying squirrels in your living spaces can pose health risks to your family. These animals can contaminate your home with their droppings and urine, leading to unpleasant odors and the potential for disease transmission. Moreover, flying squirrels can attract parasites such as fleas and ticks, which can spread to humans and pets, causing further health concerns.
Noise and disturbance – As nocturnal creatures, flying squirrels can create significant noise and disturbance in your home during nighttime hours. The scratching and scurrying sounds they produce can disrupt sleep and create an unsettling atmosphere, impacting your family's overall well-being.
FREQUENTLY ASKED QUESTIONS
Learn more about flying squirrel removal.
As experts in flying squirrel removal, we understand that you may have questions and concerns about the process. Below, we have compiled a list of frequently asked questions and detailed answers to help address your concerns.
We
❤

Our Customers

Don't take our word for it, see what our satisfied customers have to say about our pest control services.