Are you tired of dealing with pesky fire ants ruining your outdoor fun and wreaking havoc on your lawn? We can help.
PEST CONTROL
Fire Ant Infestation? We've Got You Covered
Look no further than Holder's Pest Control and Wildlife Services! Our family-owned company is dedicated to providing top-notch customer service and affordable pricing to ensure your fire ant problems are a thing of the past.
At Holder's Pest Control and Wildlife Services, we understand the importance of a healthy and beautiful lawn. That's why we offer comprehensive fire ant removal services to keep your lawn looking pristine. Our team of expert technicians use the latest techniques and tools to safely and effectively remove fire ants from your property. With our help, you can enjoy your outdoor spaces without the nuisance of fire ants.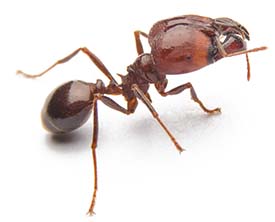 Why Choose Holder's for Fire Ant Removal?
Holder's has a strong reputation that offers effective fire ant control services to residential and commercial clients. Their fire ant control services are designed to provide clients with maximum protection against fire ants without requiring a long-term commitment. Some of the benefits of choosing Holder's Pest Control & Wildlife Services for fire ant control include:
No Contracts: Holder's Pest Control & Wildlife Services understands that every client has unique needs, and therefore they do not require clients to sign long-term contracts. Clients can choose to receive treatment as frequently or infrequently as they need.
Satisfaction Guarantee: Holder's Pest Control & Wildlife Services is committed to providing exceptional service to all their clients. They offer a satisfaction guarantee on all their services, which means that if clients are not completely satisfied with their fire ant control treatment, they will come back to re-treat the affected area at no additional cost.
Pet and Family Safe Treatments: At Holder's Pest Control & Wildlife Services, the safety of pets and families is a top priority. They use pet and family-safe ant treatments to eliminate fire ants without posing any harm to people or animals.
Affordable Fire Ant Control: Holder's Pest Control & Wildlife Services offers cost-effective fire ant control solutions to meet any budget. Their flexible pricing options ensure that clients can receive high-quality fire ant control services without breaking the bank.
Holder's Pest Control & Wildlife Services offers flexible and effective fire ant control services that are tailored to meet the unique needs of each client. Our commitment to providing quality service, no contracts, satisfaction guarantee, and safe ant treatments makes us a reliable choice for anyone looking to get rid of fire ants.
FIRE ANT REMOVAL
Expert Fire Ant Extermination: Trust the Pros to Get the Job Done
If you've ever had a run-in with fire ants, you know how painful and frustrating they can be. These aggressive insects are known for their painful stings and their tendency to build large, unsightly mounds in your yard. Fortunately, if you live in the Athens, Jefferson, Gainesville, Buford, Winder, Braselton or surrounding areas, Holder's Pest Control & Wildlife Services is here to help. With our fire ant removal services, we can help you reclaim your yard and protect your family from these dangerous pests.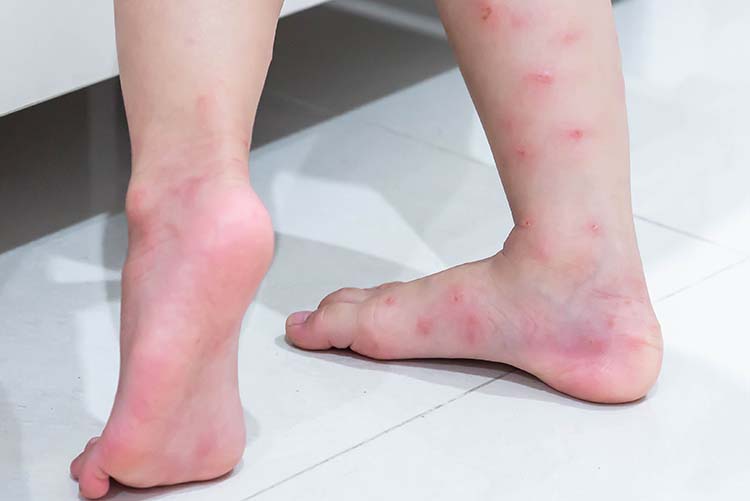 Why Fire Ants are Considered Dangerous
Fire ant control is important for several reasons. FIre ants are a danger to both humans and animals due to their painful bites and potential for allergic reactions. They can also damage crops and other agricultural products, leading to economic losses for farmers and other agricultural businesses. Additionally, fire ants are an invasive species and can disrupt the natural balance of ecosystems where they are not native. Therefore, it is essential to implement effective fire ant control measures to minimize their impact on both human health and the environment.
Fire ants are a common sight in many parts of the world, and while they may seem small and harmless, they are actually considered dangerous. Here are some reasons why fire ants are considered a threat.
Painful Bites and Allergic Reactions – When a fire ant bites, it injects venom into the skin, causing a painful and burning sensation. This can be particularly troublesome for those who are allergic to the venom, as it can cause severe swelling, difficulty breathing, and, in rare cases, anaphylactic shock.
Potential for Secondary Infections – Fire ant bites can also lead to secondary infections if not properly cleaned or if they are scratched. This can lead to further discomfort and health issues.
Aggressive Behavior – Fire ants are known for their aggressive behavior and will attack in large numbers if their colony is disturbed. This can be especially dangerous for small animals or children who may accidentally disturb a fire ant nest and be overwhelmed by the number of ants attacking them.
Don't let fire ants ruin your yard or put your family at risk. Contact Holder's Pest Control & Wildlife
Schedule an FREE Estimate
We guarantee our pest control services with free callbacks in between services and a 1-year warranty on our wildlife removal services.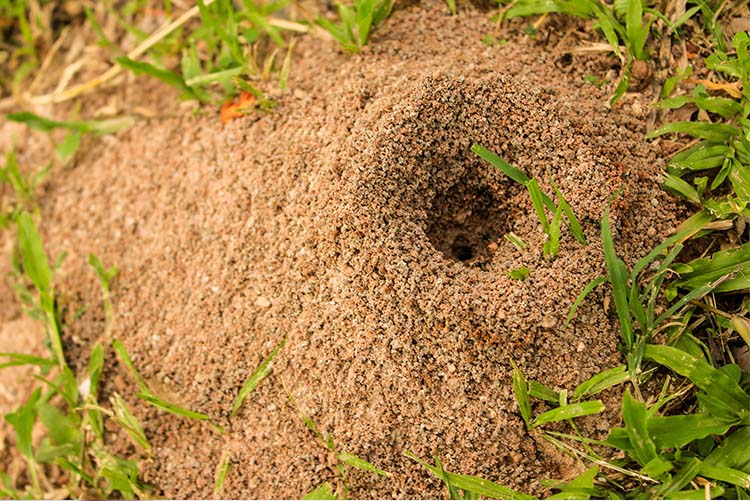 Our Fire Ant Removal Process
At Holder's Pest Control & Wildlife Services, we use a multi-step process to get rid of fire ants and keep them from coming back. Our process begins with a thorough inspection of your property to identify the extent of the infestation and locate the source of the problem.
Next, we use a variety of methods to treat the affected areas, including baiting, dusting, and liquid treatments. We also take steps to prevent future infestations by removing any attractants and sealing up any entry points that the ants may be using.
Fire ants are more than a nuisance.
Fire ants are not just a nuisance – they can also pose a serious threat to your health and well-being. These ants are known for their painful stings, which can cause redness, swelling, and even allergic reactions in some individuals. In addition to their painful bites, fire ants can also damage your property by building large mounds in your yard.
It's important to act quickly if you suspect that you have a fire ant infestation. The longer you wait, the harder it will be to get rid of these pests, and the more damage they can do to your home and yard. Fortunately, with our fire ant removal services, you can get fast, effective relief from these dangerous pests.
FREQUENTLY ASKED QUESTIONS
Learn more about fire ants:
Fire ants can be a painful and dangerous pest. In these FAQs, we'll answer some of the most common questions about fire ants, including how to identify them, prevent infestations, and treat their bites.
We
❤

Our Customers

Don't take our word for it, see what our satisfied customers have to say about our pest control services.